The five-day regular season of "War Horse Cup" the 3rd National College Ice Hockey League ended today with all games completed. Teams promoted to Hangzhou Finals next month are Beijing Sport University, Harbin Sport University, and Harbin Institute of Technology under the High-level group, Peking University, Tsinghua University team, Chongqing Institute of Science and Technology under the Sunshine AA Group, Hebei Institute of Communications, Harbin University and Yantai University under the Sunshine AB Group.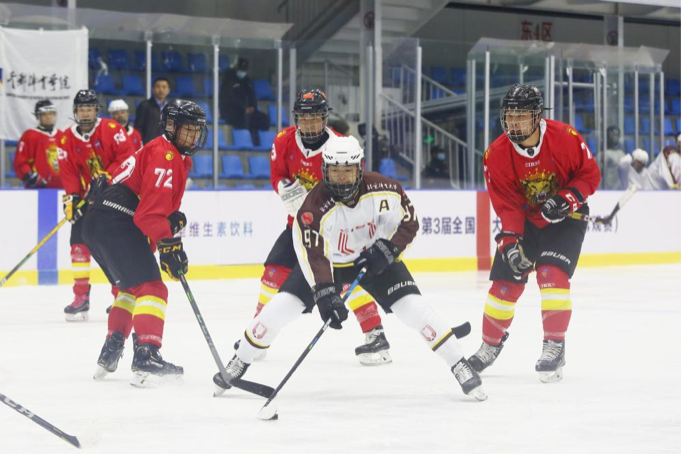 The 3rd National College Ice Hockey League is hosted by China University Sports Association and exclusively operated by Beijing Aozhong Sports Development Co., Ltd. The league this time has significantly improved compared with last time in terms of the scale of team participation and the level of competition skill, especially of the high-level group.
Based on the successful holding of the previous two competitions, the influence of the National College Ice Hockey League has greatly improved, prompting more colleges and universities to establish and prepare ice hockey teams, thus making the number of teams participating in the league reach 17 this year. In particular, the high-level group set up for the first time has attracted five teams to join, among which the Harbin Institute of Technology team and Beijing Sport University team both participate in the league first time. Both teams possess high-level players who have once been shortlisted to the national team, which has increased the degree of excitement in the highlights of the competition, making the League more ornamental.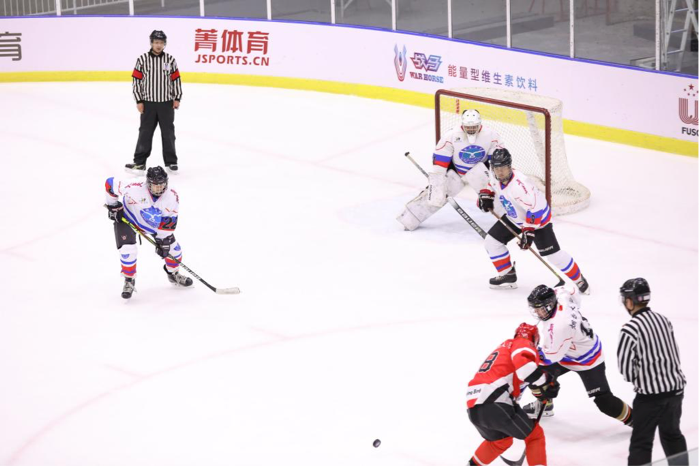 In addition, most of the 12 teams in the Sunshine Group participated in the previous two leagues the past, inspired by the increasingly strong atmosphere of domestic ice and snow sports as well as the policy to integrate sports into education, these teams have been insisting on training, many teams usher in a big outburst this year.
For example, the Peking University team and Tsinghua University team shall become strong contenders for the championship of sub-group AA of the Sunshine group after accumulating experiences in the past two years; the three teams in sub-group AB of the Sunshine group who entered the finals have their unique characteristics each, the final champion remains repetitively in suspense.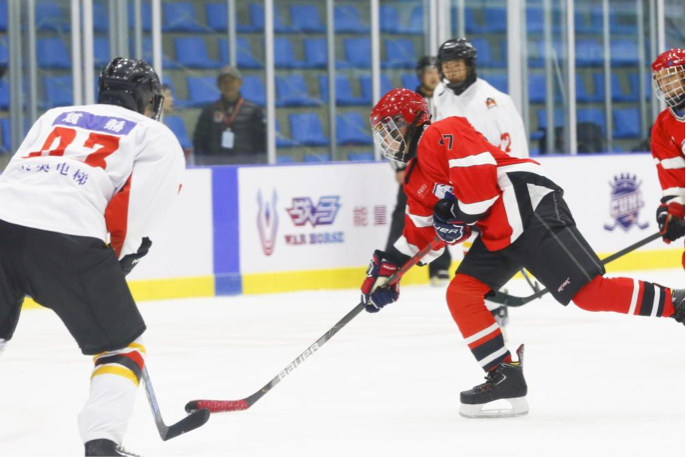 This year, the league competition system has been further reformed. While the technical level of the Sunshine Group's teams is steadily improving, the overall strength is evenly distributed and the competition is more intense. It is believed that the teams that enter the finals will have more outstanding performances. Let's look forward to the birth of the final champion team.